Ever have one of those reading experiences where you're all, This Is Fine But Not Magnificent WHILE you're reading, but when it's over you're all, THAT WAS THE GREATEST OF THE GREATS.
Sister Carrie
is that thing.
It was written in 1900, that awkward-time-for-books era when authors were all VICTORIAN MORALS, I DECRY YOU! And readers were all, LOLWUT? Theodore Dreiser was a naturalist, so he abandoned the whole Victorian idea of every tale having a moral and every sinner getting their due, and instead wrote about...real life? I am a fan of this (but I am also a fan of Victorian moralizing, truth be told, so I guess what I'm saying is I like All The Books). His realism led to
Sister Carrie
, the tale of a young woman sleeping around a good bit until she strikes it rich, being censored and not selling well at all (actually, his publisher tried to pull the publication because his wife found it "sordid").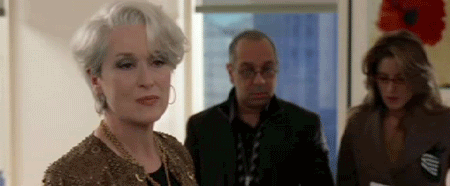 The main complaint was that Carrie never gets what's a-coming to her. Which. Not really sure what that is. Poverty and death, surely.
ANYWOOT. So
Sister Carrie
is about...Carrie...who moves to Chicago to work and live and generally do Things In The Big City. Like you do. Then she meets a MAN with nice CLOTHES who buys her THINGS and...well, we know where this is heading, don't we? Then she meets ANOTHER MAN who ALSO HAS DOLLARS and her first MAN is all EEXXCCUUUSSE ME? [Spoilers below]
And there are many shenanigans, most of which are depressing but beautiful but mostly really, really depressing. She runs away with man number two, who tricks her into fake marrying him, and they set up shop in New York City. He spirals down into poverty while Carrie spirals up into fame on the stage. Eventually, man number two ends up homeless and Carrie ends up having everything she ever wanted- mainly money and comfort- but finds that she is still unhappy END SPOILERS. Carrie's a fascinating character- she's irritating, but in a way that your younger sister who makes bad decisions but who is still lovable and charming and feisty is irritating. Man Number Two is ALSO fascinating, and watching his fall from grace is just heartbreaking.
This is a VERY APPROPRIATE companion to
The Great Gatsby.
They're both ultimately about how chasing the American Dream is ultimately unfulfilling and probably impossible. Which is true. And I like books that are Truthy.
Five stars out of your mom